Name: Katsuo
Age: 21
Race: Human
Height: 5'11"
Personality: He's matured over the years and has withdrawn into himself more.
Bio: After his brother died, he had debated whether to keep going through his training. He decided to continue and eventually became one of Itsuko's best fighters and trusted guard. His parents had died a year ago and has been living alone ever since. He hasn't seen Hikaru or even been outside of the human kingdom in the past five years. He's been having heart problems, more than usual lately and didn't like the results of his last doctor's visit. He's now Itsuko's top assassin.
Abilities: Healing Factor [Ability to heal rapidly and with greater finality from any injury], Reactive Adaptation [Ability to develop a resistance or immunity to whatever they were injured by or exposed to]
Appearance:
Name: Itsuko
Age: 43 (Looks 18)
Race: Vampire
Height: 5'6"
Personality: She's reverted back to her old self. She hardly smiles anymore and it almost seems like nothing cheers her up.
Bio: When her husband died, she had to not only raise her daughter, but run a clan as well. She relies on Kioshi a lot when it comes to Haruka as well as for emotional support. She spends most of her days giving orders and doing her job. Lately, she's seemed even more stressed than normal, but tries to hide it from everyone.
Abilities: Blood Channel [A lot like her shadow travel except she can use blood scattered around the room and travel through it], Able to bring in a fog and travel through it, shadow manipulation, Telepathy, Can see the memories of those she drinks blood from.
Appearance:
Name: Haruka
Age: 22
Race: Pureblood Vampire [Itsuko and Minamoto's Daughter]
Height: 5'8"
Personality: She can get overly excited, caring, easily angered
Bio: For the past five years, she's done everything possible to avoid going to the castle after what happened with Tatsuya. She hasn't seen him since and has been afraid of how he would act if he saw her again. She still loves him, but the guilt will never let her show it. She remained single, feeling like she had to punish herself in a way for betraying her love.
Abilities: Teleportation, Possession, shadow manipulation, enduces fear, & Able to read others by touching them
Appearance:
Name: Alexander
Age: Unknown (Looks 20)
Race: Pureblood Vampire/Lycan
Height: 6'1"
Personality: Sarcastic, rude, but has grown quite a soft spot for his nephew.
Bio: When Ayane gave him permission to come back to the Vampire kingdom, he jumped at the chance. Whenever he can, he goes to the castle and spends time with Hideaki. He's also grown a soft spot for Ayane and has gotten used to her not trusting him.
Abilities: Illusionist, Seduction, Extreme rage, Invisibility, Reactive Adaptation [If hit by a poison or anything, his body will create an immunity to it instantly]
Appearance:
Name: Hisao
Age: 25 (Looks 20)
Race: Pureblood Vampire
Height: 6'4"
Personality: Still has a carefree attitude. He perfers to avoid conflict if he can.
Bio: He had decided to stay living in the human kingdom with Kioshi after the war. He began working for Itsuko in exchange for allowing him to live there. He was assigned to be Katsuo's partner after he became her number one assassin as more of a support than an asset. He never bothered to question her reason's behind it. He just follows the orders given to him from Itsuko and Katsuo.
Abilities: Empathy [Ability to read or sense the emotions and/or control the emotions or feelings of others], Shapeshift, Skilled swordmaster, Absorption [Can steal other's abilities for a temporary use], Night vision
Appearance:
Name: Kamiko
Age: 43 (Looks 18)
Race: Vampire
Height: 5'4"
Personality: Kind, Caring, but a bit of an attitude when things aren't going right. Protective of her children.
Bio: She spends most of her time dealing with her terrors of twins. Usually, when she gets frustrated or tired of them, she sends them off to pester their father or brother.
Abilities: Foresight [Can see into the future as well as the past], Flying, Hypnotize [She can use her singing voice to hypnotize someone and control them], Seduction [Rarely uses it], Life Transfer [One time use. Allows her to transfer her life force into someone else to revive them]
Appearance: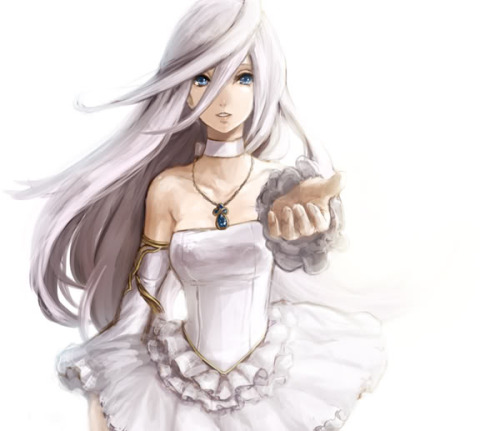 Name: Kazuo & Mayumi
Age: 5 (Look 16)
Race: Pureblood Vampire
Height:
Kazuo: 5'6"
Mayumi: 4'9"
Personality: Love to pester everyone. Never like to listen unless they're going to have fun with it. Especially love bothering their older brother and wrestling their father.
Bio: Kamiko calls them her little terrors. They love to run around and pull pranks on everyone. If they get ahold of you as a play partner, you're not gonna like it. Lately, Kazuo has been having visions that he's not sure what to make of and his sister is starting to get worried, but he made her promise not to tell anyone. For some reason, unlike the other purebloods, the twins grew at a rapid rate. Even though they are only five, they look like they're in their teens and no one could figure out why.
Abilities:
Kazuo: Intangibility [Ability to phase through solid matter], X-ray vision, Foresight, Telescopic Vision [Ability to magnify and extend one's vision to various levels], Power Sensing [Ability to sense or recognize superhuman powers]
Mayumi: Wind control, Invisibility, Hypnosis, Shape shift, Force Field Generation
Appearance:
Name: Hideaki
Age: 20
Race: Dhampir/Shinigami
Height: 6'0"
Personality: Has gained a lot of his uncle's attitude, Sarcastic, but still kind hearted. Always has a kind of cool guy attitude lately.
Bio: Over the years, he's gained a lot of his uncle's personality from being around him so much. He Also gained a lot of Sadao's sarcasm during his reaper training. He had asked Yuko to marry him about a year ago and their wedding is tomorrow. He's hoping to earn his wings before then and bring his father back. He still works on his experiments during his free time, but he's started to get secretive about them again lately.
Abilities: Healing Factor [Ability to heal rapidly and with greater finality from any injury], Superhuman Mentality [Ability to have intelligence quotient far above that of a genius level. This ability can be so evolved that it's user can gain psychic abilities (psychokinesis, telepathy, etc) and resist both mind control and other psionic attacks], Innate Capability [Ability to naturally have skills and/or knowledge typically earned through learning]
Appearance: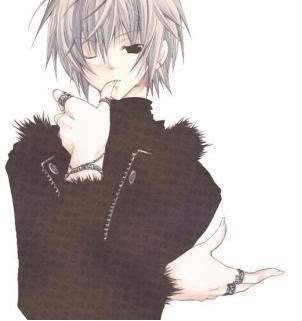 Name: Suzume
Age: 10
Race: Pure Blood Vampire
Height: 4'2"
Personality: Shy, sweet, caring, still attaches to her mother and Shuichi.
Bio: She still wears her father's jacket to this day and almost never takes it off unless she has to. She still treats Hideaki like he's an older brother, even though he's not as willing to let her play whatever game she wants like he used to. She sneaks off to the castle whenever she gets the chance to go see him.
Abilities: Telekinesis, Mediumship, Intangibility [Ability to phase through solid matter without harm], Psychic weapons [Ability to create a weapon of psychic energy that can harm mentally and not physically], Memory manipulation [Ability to erase or enhance the memories of another]
Appearance:
Name: Aedan
Age: 45 (Looks 25)
Race: Dhampire/Demon
Height: 6'0"
Personality: Kind, caring, has an attitude, sarcastic.
Bio: He hated leaving Ayane behind, but has gotten the chance to really get to know his son over the years. He spends most of his time watching the battle between the arch angle and the reaper or just chatting with the others that are down there.
Abilities: Kinetic Absorption [Ability to absorb forms of kinetic energy into oneself and utilize it in some way], Power Negation, Superhuman Agility
Appearance:
Name: Shuichi
Age: Looks 19
Race: Vampire
Height: 5'7"
Personality: Kind, caring, over protective, still has an attitude with Hikaru at times.
Bio: He spends most of his time at work and whenever he is home, he pretty much sleeps. He still manages to find time to spend with Minami and her daughter though.
Abilities: Poison Generation [Ability to assault others with one or more varieties of toxins], Psychometry [Ability to relate details about the past or future condition of an object or location], Psionic blast [Ability to overload another's mind causing pain], Psychic weapons [Ability to create a weapon of psychic energy that can harm mentally and not physically], Gravity manipulation
Appearance:
Name: Daichi
Age: 39 (Looks 34)
Race: Human/Demon
Height: 6'2"
Personality: Still has an attitude and pretty much keeps to himself lately.
Bio: Ever since his death, he pretty much avoids everyone. He sits in the background and doesn't like to speak to anyone unless they talk to him first. He's waiting for the day he'll be brought back to see Asuka again, but his patience is growing thin.
Abilities: Power Augmentation [Ability to enhance or weaken the powers of others], Night Vision
Appearance:
Name: Sadao
Age: Unknown
Race: Shinigami
Height: 6'10"
Personality: Extremely sarcastic, never acts serious, but can get pissed off if things don't go his way.
Bio: For the past five years, he's been locked in a battle with the arch angel. But somehow, he still manages to train Hideaki at the same time.
Abilities: Unknown
Appearance:
Name: Naoki
Age: 27
Race: Human
Height: 6'0"
Personality: Slutty and hates men. Has a huge attraction towards woman.
Bio: She has been in a relationship with Arisu for the past five years and typically has her spend the night in her home almost daily. She loves to show her perverted side to make men feel uncomfortable, but doesn't know if it makes Arisu jealous or not.
Abilities: Animal Control, Animal Mimicry [Ability to take on the abilities of certain animals]
Appearance:
Name: Kaleb
Age: 30,532 (Looks 27)
Race: Demon, Vampire
Height: 6'5"
Personality: Calm, Collect, Very protective of Hideaki.
Bio: He does enjoy Hideaki's visits, but still misses Hikaru greatly. He's glad that Hideaki has a little surprise visit waiting for everyone, but he wishes it wasn't temporary. Most of the time he keeps to himself or talks with Aedan, occasionally getting to have a few sparing matches with Hideaki.
Abilities: Master swordsman, Power Augmentation [Ability to enhance or weaken the powers of others], Superhuman Endurance [Ability to have a higher resistance to one or more forms of damage before being injured], Telescopic Vision [Ability to magnify and extend one's vision to various levels], Ecological Empathy [The ability to sense the overall well-being and conditions of one's immediate environment and natural setting stemming from a psychic sensitivity to nature]
Appearance:
Name: Junichi
Age: 400 (Looks 24)
Race: Demon, Lycan
Height: 6'8"
Personality: A bit of an attitude when he doesn't like something, but can be kind of a dork.
Bio: He pretty much spends his free time with Izanagi, but he's grown quite fond of Hideaki and enjoys talking to him when he's visiting. He especially likes to tease him. He's pretty much lost respect for the lycan royal family and no longer listens to them.
Abilities: Master swordsman/Gun user, Reality Warping [Ability to change or manipulate reality itself], Echolocation [Ability to determine location of objects in the environment by use of reflected sound waves, whether generated by the character or ambient sound. Also known as sonar or radar sense], Earth manipulation [Ability to control earth; sand, stone, rock, lava, dirt, or other minerals], Energy conversion [Ability to absorb one form of energy and convert it into another form of energy]
Appearance:
Name: Alissa
Age: Looks around 22
Race: Vampire
Height: 5'5"
Personality: Cutesy, hyper, flirty
Bio: She is merely an npc that works for Takeo as an info broker.
Abilities: Fire breathing [The ability to breathe out fire] (Yes that's it)
Appearance:
Name: Takeo
Age: 42 (Looks 18)
Race: Lycan
Height: 6'2"
Personality: More of a passive personality for the most part, Calm, not easily phased, though if he likes u enough he wont do anything to hurt you.
Bio: His intentions are unknown at this time. About a year before the the war between vampires and lycans, he had gone missing and thought to be dead. Where he was during that time, no one knows. Very few have heard of his return and the ones who have know better than to say anything. Though when he was around, he happened to be friends with Kiyoshi and at this time is seeking him out to find out what happened to his kingdom. Trust me, you don't want to end up on his bad side.
Abilities: Ability replication [The ability to replicate one ability at a time through physical contact], Accelerated probability [The ability to predict the probability of a certain event correctly and accelerate one's self to achieve those predictions], Clairsentience [The ability to perceive the history of an object by touching it], The ability to perceive the history of an object by touching it [The ability to sense danger], Electric manipulation [The ability to create and direct electrical arcs] and Freezing [The ability to reduce temperatures and freeze objects by force of will]
So theres a reason I gave him 6 abilities instead of five. And if his abilities seem like op or gm its cuz he is supposed to be nearly impossible to kill.
Appearance:
Katsuo crossed his arms and leaned up against the wall of a building. He looked at Hisao and Kioshi for a moment as he began to explain why he had them meet him here. "There is a few rumors going around that have been brought to my attention," he said, keeping his voice low amongst the crowd. Hisao gave him a curious look. "Rumors? What kind?" Katsuo closed his eyes as he continued. "Seems we have a wolf sniffing around and gathering information on the royals as well as everyone they know personally. We've managed to gather than he gains this information from a female vampire named Alissa," he said and opened his eyes to look at them again. "If he hasn't done anything other than gather some intel, why call us?" Hisao asked, putting his hand on his hip as he wondered why Katsuo wouldn't just send one of the other ninjas to deal with this. "Because, everyone I have sent has turned up missing...or dead," he said, narrowing his eyes. "As you both are aware, the lycans aren't too fond of the vampires, even more so since Rokuzai took over." He paused for a moment, choosing his words carefully as he turned his attention to Kioshi. "It seems a few lycans believe that the king's son has returned to take his place on the throne...but from what I've gathered, he was rumored dead over twenty years ago, but there was never any solid proof, correct?" He asked Kioshi, wanting to hear his opinion on the subject and see if he might know anything about the rumors. "In my opinion, it sounds like they believe this guy is him, but it may just be someone pretending. Either way, we should find out for sure if he's any real threat," Hisao said as he pondered on the subject a bit. Katsuo nodded in agreement and sighed. "I want you to see what you can find out from his informant," he explained to them and pushed himself off the wall before dropping his arms to his sides. He nodded his head towards the market where Alissa stood talking with one of the vendors. "I need to report to Hideaki or I'd come with you two. Don't let me down."
-------------------------------------------------------------------------------------------------------------
Haruka teleported just out front of the castle with her mother. It was early morning and she doubted anyone was even up yet. "Why are we here so early? Everyone is probably still asleep," she said as she followed her mom inside. "Just because there is a wedding doesn't mean we can slack off," Itsuko said without even bothering to look at her daughter. Haruka let out an annoyed groan. She had hoped to get some decent rest for once, but obviously that wasn't happening. While they walked into the main room, Haruka was immediate greeted with a hug that knocked her down to the floor with Kazuo on top of her. "Hey Haruka! You're back from your trip?" Kazuo asked as he lifted his head with a huge smile plastered on his face, still tightly clinging onto her. "Yeah. Just got back yesterday," she said and looked at him. She was used to him doing this, but she swore she couldn't keep up with how fast these twins grew. It wasn't normal. He was five, but he looked sixteen already. Besides that, he had a huge crush on her and he never bothered to hide it. He was almost as tall as her now as well. It lately had made her a little uncomfortable to have him hug her like this and she couldn't control the slight shade of pink that came to her cheeks. Kazuo smirked playfully at her when he saw her blush. Mayumi sighed as she stood there, acting her usual proper self. "Brother, she feels very uncomfortable when you do that. Please get off," she said, embarrassed by her twin's behavior. Itsuko rolled her eyes and continued walking, knowing the twins were going to keep her daughter occupied for a bit as she went to meet with Kamiko. "Do I make you feel uncomfortable?" Kazuo asked, his eyes lighting up with amusement. Haruka gave a nervous laugh as she closed her eyes. "N-not at all," she said, then thought as she turned her gaze away,
'More than you will ever know kiddo...'
Kazuo finally got up off of her and helped her up, watching Haruka give a sigh of relief now that he was off. "So, you two have grown a bit since I last saw you," Haruka said to change the subject. Mayumi gave a bright and kind smile as she nodded in response while Kazuo put his hands behind his head and looked her up and down. "So did you," he said as he looked her up and down. Haruka held back the shiver and forced a smile with her eyes closed.
'Ew...I feel so violated whenever he does that,'
she thought, internally wanting to slap him and call him a little pervert. Mayumi shook her head at her brother. "Kazuo, stop being weird." Kazuo gave her a confused look. "What? I can look at my future wife any way I want to," he said as if pointing out the facts. "W-wife!?" Haruka tried hard to hide the surprise and shock in her voice, but her face betrayed her. "Yup," Kazuo said and smiled at her. "I'm the prince. I can marry whoever I choose after all," he continued and slid his hands into his pockets. "But I never agreed to this," Haruka said, the hint of irritation clear in her voice. "Don't have to. I'll just order you to," Kazuo said with a smirk as he turned and began walking. "Don't abuse your power you little twerp!!" Haruka snapped and he responded with a chuckle, but made no comment. Mayumi giggled and looked up at Haruka. "I don't think mom and dad will let him force you to do anything," she said before bowing and turned to follow her brother. "Dear god I hope not," she mumbled and put her hand on her head with her eyes closed, turning and heading the direction her mother had gone slowly.
-------------------------------------------------------------------------------------------------------------
Kamiko was waiting for the maids to finish the final details with Yuko's dress and was there observing quietly. She turned her head when she heard a faint knock on the door and smiled. "Come in," she said and her smile widened when she saw it was Itsuko. "My lady," she said as she entered the room and bowed. "Always so formal. You never change, do you?" Kamiko asked as she stood up and walked over to Itsuko so they could speak quietly, not wanting to interrupt her daughter's fitting. "Never," Itsuko said and returned her friend's smile. "I thought Haruka would be with you?" Kamiko asked as she looked past Itsuko, but didn't see any sign of the girl. "Kazuo has currently stolen her away for the moment," Itsuko explained, and Kamiko couldn't help but shake her head. "I hope he isn't causing her any trouble," she said, then gave a small giggle. "She can handle it, though he definitely knows how to make her lose her composure," Itsuko pointed out and crossed her arms. Kamiko glanced past Itsuko when she saw Haruka coming down the hall and gave her a sympathetic smile. "That bad huh?" She asked after seeing the girl's face. Haruka gave a small nod as she entered the room and slumped down into a chair. "Forgive me m'lady, but permission to kick your son's ass?" Haruka asked and clenched her fist. "What did he do now?" Kamiko asked with a sigh and walked over, sitting down next to Haruka. "Apparently, he has already decided that I'm going to be his wife and I'm not being given a choice in this," Haruka said, a slight growl in her voice with an annoyed expression. "That boy...," Kamiko said, looking over at her daughter as she contemplated the subject, "he is difficult to say no to. He's good with finding loop holes to everything," she said gave a warm smile. "Is this really such a surprise to you? He has been trying to get your attention for about a year now," Itsuko pointed out as she leaned up against the wall. "I know, but I hoped his little crush would go away," Haruka mumbled and dropped her head into her hands with a groan. Kamiko started giggling and shook her head. "Once he sets his mind to something, he will do everything to achieve it. Unfortunately, your affection is what he wants and it isn't going away so easily. He thinks of it as a challenge the more you fight it," Kamiko said and looked at Haruka, rubbing the girl's back gently to try and comfort her.
-------------------------------------------------------------------------------------------------------------
Hideaki walked through the palace garden, starting to feel nervous now that it was so close to the actual wedding day. He wanted to get away from all the preparations that have been going on. Decision after decision had left him feeling exhausted and severely lacking sleep between his normal duties and his duties within the underworld. He let out a long and exasperated sigh as he walked, looking about as bad as he felt. He lifted his head and caught sight of Hikaru. With everything going on, it had been a while since he had spoken with him despite the fact Hikaru lived in the castle with them. He smiled a little as he thought about it and decided to go and talk with the man while he had a free moment to see how he had been doing. "Hey Hikaru," he said as he waved and jogged over to him as his smile grew. He had always respected both Hikaru and Kaleb growing up, and that hadn't changed. "Are you busy?" He asked as he looked at the man. It had felt like ages since they last got to just have a conversation together.
-------------------------------------------------------------------------------------------------------------
Suzume was getting all of her things ready for school when she heard the front door open. "Hi Shuichi!" She said and smiled at him as he walked inside. Shuichi gave her a smile as he closed the door. "Hey there Suzu. Getting ready for school already?" He asked as he walked into the living room. Suzume nodded and closed her eyes with a big smile. "Today we're going on a field trip, remember?" Shuichi thought for a moment, trying to recall hearing anything about it. "Was that today?" He asked curiously and rubbed his head. "You forgot, didn't you?" Suzume asked with a giggle. "You did sign the permission slip after all," she pointed out as she grabbed her backpack and put it on. "Did I?" Shuichi asked and laughed a little at himself for forgetting. "Where is your mom?" He asked, noticing she wasn't around. "I think she is still in her room, but I thought I heard her up earlier," Suzume said as she walked over to the door and put her shoes on. Shuichi gave a nod and wondered what that girl was up to. "Alright. Have fun on your trip," he said as he saw Suzume off. "I will!" She called as she ran outside and down the street, waving to him. He waved to her until she was out of sight before closing the door and covering his mouth to yawn. He turned and headed to the bedroom to check on Minami. When he opened the door, it was the last thing he was expecting. The room was dark, the only light coming from candles all around the room. He could smell roses and noticed there were petals all over the bed and floor, but Minami was no where in sight. His eyes followed the trail of petals to the bathroom and realized he also smelled a fruity alcohol, most likely wine, coming from the bathroom. He smiled a little as he quietly closed the door behind him and walked over to the bathroom and opened the door, looking around. But all he saw was a full bubblebath and two glasses of wine. He tilted his head to one side, becoming confused. Was she hiding from him? "Minami?" He asked as walked into the bathroom, wondering where she could be.
'Maybe she got tired of waiting...but I was only thirty minutes late...,'
he thought and rubbed his head with a confused expression.
-------------------------------------------------------------------------------------------------------------
Naoki finished setting the table for breakfast, her eyes wandering over to the window where she saw Asuka leaving for a walk. "That girl is always on her own since he died...guess time really can't heal the heart...," she said to herself, wondering what she would do if she lost Arisu. She shook her head, not wanting to imagine what life would be like without her lover. She walked over to the bedroom and smiled at Arisu's sleeping face. She walked over to the woman and sat on the edge of the bed, brushing some of Arisu's hair behind her ear. "Wake up sweetie. Breakfast is ready. Looks like it's just you and me again," she said and leaned over, giving Arisu a gentle kiss on the cheek. She sat back up and adjusted herself so she could sit with one leg crossed over the other, leaning back on her hands as she waited for the woman to wake up. "How did you sleep?" She asked curiously, tilting her head to the side as she gave her a loving smile.
-------------------------------------------------------------------------------------------------------------
Takeo wandered around the area. He didn't need to meet with Alissa until later tonight, she he had come to check out the humans over in the ninja territory. He wore a hooded cloak that went down to his ankles, his hood casting a shadow over his eyes so you couldn't see his entire face. He was a bit curious how things operated here, knowing they were their own little nation in a way and had a leader rather than a king or queen making the rules. It seemed somehow...more free in a way compared to his home. There was peace here. He felt a little out of place, not just because of the looks he was getting, but by how it just felt different. He didn't exactly blend in and the only reason he was taking advantage of visiting is because he knew the leader or the assassins and the ninjas were going to be away for a few days. As he walked, he found himself watching the people just as much as they watched him. He glanced over at Asuka and watched her for a moment, but became quickly distracted by a small group of kids running around. As they ran past him, one of them tripped and started to cry. He turned around and walked over to the child, picking the boy up and putting him on his feet. He put his hand on the boy's head and ruffled his hair, then turned and continued walking. The boy had stopped crying as he watched him for a moment, then started following him out of curiousity. Takeo glanced back and stopped, looking down at the boy who suddenly smiled up at him. "You look really cool! Are you one of the assassins?" The boys asked. Takeo was taken aback by the boy's sudden question and after a moment shook his head, but didn't say anything and started to leave. "Then why are you dressed like that?" The boy asked, continuing to follow him. Takeo stopped again, unsure of what to do as he looked down at the boy. When he didn't answer, the boy continued with his questions. "Are you a traveller? I've never seen you before. Are you here for a special job or something mister?" Takeo started to feel uneasy, not really used to children. Not that he didn't like them, just that he wasn't around them enough to know what to do.
'I don't want to be rude and tell him to go away, but...,'
he thought, trying to think of what to say to keep the boy from following him.
(Wasn't sure what to do with Alex just yet so I didn't do his. I'll bring him in later.)